Google Instant is a new search enhancement that shows results as we type. Google says :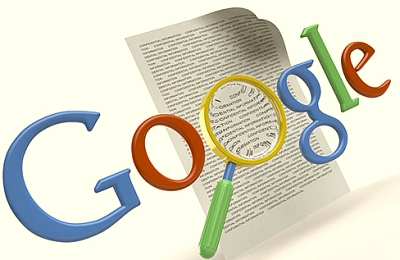 "People type slowly, but read quickly. This means that you can scan a results page while you type. The most obvious change is that you get to the right content much faster than before because you don't have to finish typing your full search term, or even press "search." Another shift is that seeing results as you type helps you formulate a better search term by providing instant feedback. You can now adapt your search on the fly until the results match exactly what you want. In time, we may wonder how search ever worked in any other way."
Google Claims,
Faster Searches: By predicting your search and showing results before you finish typing, Google Instant can save 2-5 seconds per search.
Smarter Predictions: Even when you don't know exactly what you're looking for, predictions help guide your search. The top prediction is shown in grey text directly in the search box, so you can stop typing as soon as you see what you need.
Instant Results: Start typing and results appear right before your eyes. Until now, you had to type a full search term, hit return, and hope for the right results. Now results appear instantly as you type, helping you see where you're headed, every step of the way.
The product, named "Instant" and currently available only to users who are logged in to Google, will save typical searchers between two and five seconds per query. It should take the average query time down from approximately 24 seconds to around 20 seconds. The company also estimates that "dynamically predicting what people search for reduces the time it takes to enter a typical query by 50 per cent".
http://www.youtube.com/watch?v=z2tYIi82Znk
http://www.youtube.com/watch?v=5yB6bbDKBI4
The service will also display a series of its best guesses as users type, and searchers can then scroll down to the most appropriate.
The company estimates that each Google search will now generate between five and seven times as many requests to its servers, but because each search generates only a very small amount of data to transmit back to each computer, the new service is not likely to strain either broadband networks or Google's own servers. Users on particularly slow connections will automatically be pushed to the original Google search, but will have the option to select "Instant".
Cheers,
Jenson