Intel Corporation, the world's largest chipmaker, said Thursday it has agreed to acquire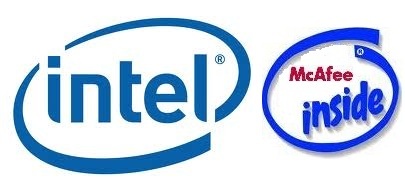 security software maker McAfee for $7.68 billion.
Intel (INTC, Fortune 500) said it will purchase all of McAfee's stock for $48 per share in cash.
The deal has been approved by boards of directors at both companies, and must be approved by McAfee shareholders and government regulators for it to become final.
"We have concluded that security has now become the third pillar of computing," said Intel Chief Executive Paul Otellini in a conference call, describing the first two "pillars" as connectivity and energy efficiency. "The bottom line is that this will better protect Internet users and their devices."
Otellini said the deal "positions Intel well for the future of computing across a broad range of devices and usages."
McAfee's (MFE) stock surged 58% at the start of trading. Intel stock slipped 3%. Both companies are based in Santa Clara, Calif.
Part of the deal is that McAfee's senior staff will continue to lead the company as a subsidiary.
"By becoming part of Intel Corp., we believe we can continue to create new and innovative security solutions," said McAfee Chief Executive David DeWalt. "I'm very excited and fully committed to joining the Intel team and continuing to lead McAfee as an independent subsidiary."
Ashok Kumar, analyst for Rodman & Renshaw, said the merger will make Intel more competitive in the face of rivals such as Qualcomm, a company specializing in wireless communications technology.
"Given [Intel's] position in the ecosystem, it behooves them to have the expertise and domain knowledge in all the three key vectors," said Kumar, referencing Otellini's statement about the three pillars: energy efficiency, connectivity and security.
Kumar said the Intel-McAfee merger might prompt Qualcomm (QCOM, Fortune 500) to bolster its position in the market by pursuing a similar deal.
Qualcomm's stock slipped 2% in morning trading.
Meanwhile, the stock for McAfee competitor Symantec (SYMC, Fortune 500) rose 4%.
The Intel-McAfee announcement came just days after Intel agreed to buy Texas Instruments' (TI) cable modem product line. The cost of that deal, which is expected to close in the fourth quarter, was not disclosed.
The deal comes as Intel moves aggressively to supplement its traditional dominance of PC and server chips by developing smaller chips for use in smartphones, which are increasingly seen as becoming the most widely used devices for accessing the internet.
While Thursday's purchase was one of the largest in Intel's 42-year history, the company signalled its intention to beef up its consumer software division in its purchase last year of Wind River for $884 million.
McAfee had a profit of $173 million on $2 billion in revenue last year. Intel's revenue was $35 billion with $4.4 billion in profit.
Thanks,
Jenson